| | |
| --- | --- |
| | |
L16-E004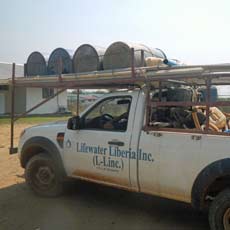 Ford Ranger at work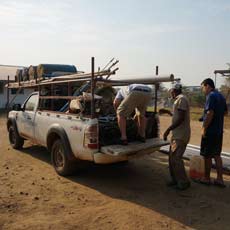 Ford Ranger
The drill team in Liberia thank

Karl Van Heyst & Karen Bailey (Dundas, ON)
A Gift From God!
For building their capacity with Rebuild 1 Ton Ford Ranger Truck
Testimonial
Dear Supporters, With rejoicing we have finally received our 1 Ton Ford Ranger truck back from the repair shop. It has been experiencing difficulty pulling any kind of load for many years and although it's been into the dealer many times, the issue has never been resolved in a satisfactory manner which has limited it's usefulness. Trying to get original parts is extremely difficult and often have to be shipped in at great cost and time.. Just this week the work on the truck has been finished. It now has had a complete engine overhaul, master brake cylinders replaced, fuel injectors tested and repaired, piston sleeves re-bored and a myriad of other electrical issues corrected. There are new tires, new shocks, new clutch as well, just a few of the major work that was completed. Needless to say Yogi the Lead driller for team A who uses this vehicle is extremely happy to have a fully restored dependable truck to use. This expensive repair would never have been possible without your support and we are not in a position at this time to purchase a new vehicle. Having this truck back in our fleet is a gift from God. Thank you so very much. Yogi Team A
Project Summary

Every $1 you give provides a child with safe water for a year!
457 Heather Crescent
Thunder Bay, ON P7E 5L1
Canada
Tel:
+1 807-622-4848
Email:
info@lifewater.ca

Copyright © 2018. All rights reserved.