Donate Securities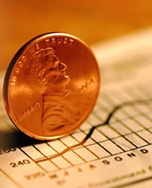 Donate your publicly traded Canadian or USA Stocks, Mutual Funds or Bonds. Download this form containing all the information your broker needs to process your donation. If you bank with RBC use this form. You will receive an income tax receipt for the market value of the securities on the close of the day that they are received by our CIBC Account Manager. Email Jim for more info.

Alternatively, if you are in a rush and don't mind the 3.9% processing fee, donate your Canadian securities on-ine. To complete the application you need:
Name of stock/fund
Investment Firm & Account Number
Financial Advisor Name, Email & Phone #
Why is this a excellent option? Because the 2006 Federal budget eliminated payment of capital gains on publicly traded securities donated directly to charities. Because you are not taxed on your gains, your net donation is maximized resulting in a larger charitable tax receipt! For example, if you are in a 45% tax bracket and the stock you bought for $1,000 is now worth $5,000, selling it would result in a capital gain tax of $900. Your net donation would be $4,100 and your tax receipt would save you $1,845. If you donated the shares instead, your donation would be $5,000 and your tax receipt would save you $2,250!