Don Bannerman became a Lifewater Canada donor after seeing first-hand how the organization operates in Haiti.
More than 20 years, ago while volunteering with OMS, he began joining the Christian missionary organization's work teams that were traveling to Haiti to drill water wells and repair broken pumps.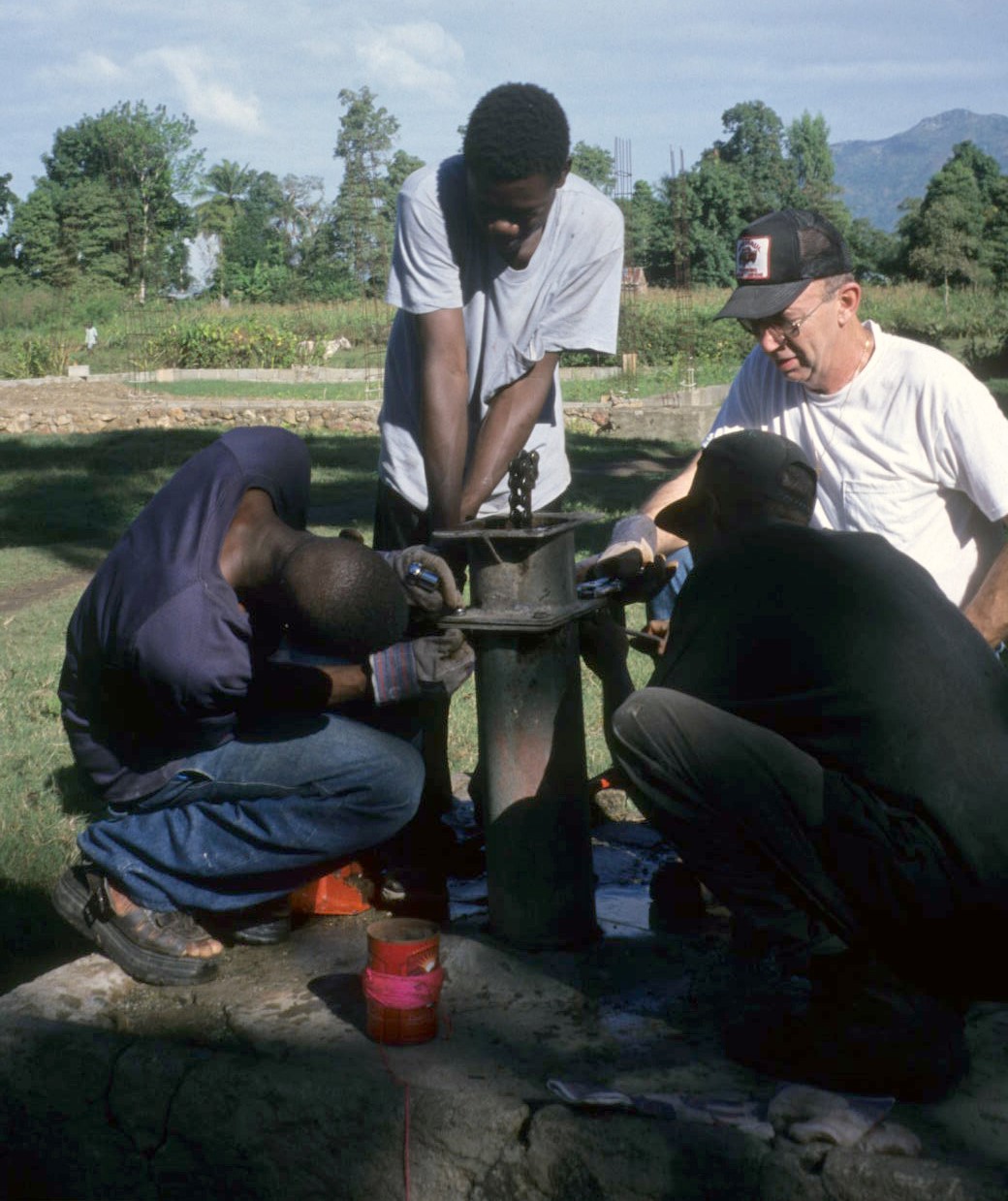 "We hired and trained Haitians to work with us," recalls Don, from Kincardine, ON. "After Lifewater took over from OMS in Haiti, I was happy to see Lifewater train Haitians to work for themselves. Later, I had the privilege of going out with the Haitian teams drilling and doing pump repairs, and I was impressed by how much their knowledge had improved under Lifewater's leadership.
"I look at donations to Lifewater as a means to not only provide much-needed water but also much-needed employment in a country where close to 80 per cent are unemployed."
Don ran a sand and gravel business before retiring, so he knows the challenges and rewards of training and retaining good employees. He also knows the importance of keeping a tight grip on operations.
"I support Lifewater because of its tight controls over the wells it installs and the involvement and ownership it requires from the local community where the installations happen. On any Third World project, it is so important to have good controls in place to handle funds and limit overhead. "
Many aid organizations have gone to Haiti to drill wells but not all have stuck around to ensure those wells keep delivering safe water.
"We often encountered wells that had been installed by other aid groups and then abandoned afterwards with no maintenance and hence sat unusable for years," Don says.
He says Lifewater's focus on not only maintaining and repairing its own wells and hand pumps, but also those of other organizations no longer on the scene, is making the most from what donors provide.
"I will continue to support Lifewater in their ministry."
You can too. Please donate today.