Eastern Ontario woman and her husband have fundraising passion for Lifewater Canada
Lisa Cossar was on the verge of turning 50 in 2014 when a friend suggested Lifewater Canada as the ideal birthday present.
"I wanted to celebrate my 50th birthday by raising enough money for a water well someplace," Lisa recalls. "I was looking for a charity that drilled wells. I wanted a charity that was smaller – a little under the radar – but still very effective."
By then, Lifewater had drilled about 950 wells in Africa and Haiti – providing safe water to more than 350,000 people who urgently needed it. Lisa responded to this news by asking her family members and friends to celebrate her birthday milestone by helping to fund a new Lifewater well in Liberia.
"I wanted to do something that could be life-changing for a whole community," she says. "Lifewater offers that, and they do a good job of it."
Her first experience with Lifewater was so positive that the now-retired school teacher in Norwood, ON, 140 kilometers northeast of Toronto, has continued to fundraise for additional wells over the years.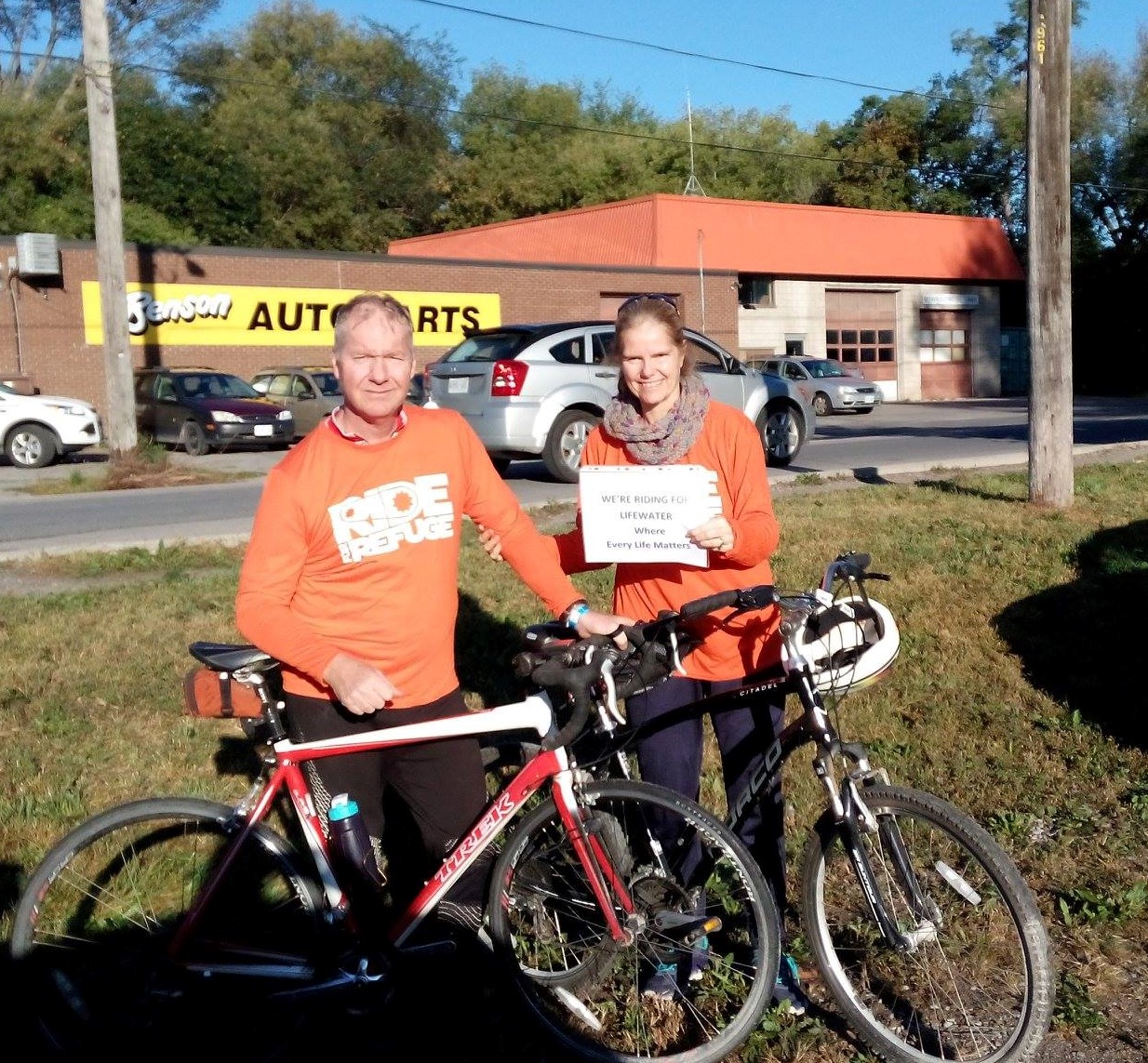 The money has come from a variety of sources – all of it involving some 'sweat equity' on Lisa's part. While she was still teaching, she would sell her garden produce to her school colleagues. They also bought "greenery planters" that Lisa created, and her home-made soup and bread. There was also the time Lisa and her husband Ross raised $1,000 by recruiting sponsors for a long-distance bicycle ride.
And there is the yard work Lisa continues to do for several friends and neighbors. She used to charge them for her services, then donate the money to Lifewater. Now they donate directly to Lifewater themselves.
"All of my 'customers' are giving to Lifewater, and I really love that," she says with a laugh. "It means that even more of us are contributing, and even more people are getting safe water. That's fine with me!"
Not everyone can afford to sponsor an entire well. But Lisa has shown what is possible with some work and ingenuity.
Please consider following in her footsteps. There are hundreds of millions of people who still desperately need a well as they try to survive while drinking from stagnant ponds and other contaminated sources.