When Matthew started planning his online fundraising event for Lifewater Canada, he thought $365 was a reasonable goal.
Matthew was thinking conservatively because the "event" – inviting his 30-40 online followers to make donations while watching him play old-style video games on the Internet – wouldn't create much buzz.
We are thankful to report that Matthew was wrong. Very wrong!
The Saskatchewan man has raised more than $5,660 – enough for Lifewater to drill a well in Liberia that will provide safe, accessible water to hundreds of thirsty people every day, and still have some money left for other urgently needed water projects in Africa or Haiti.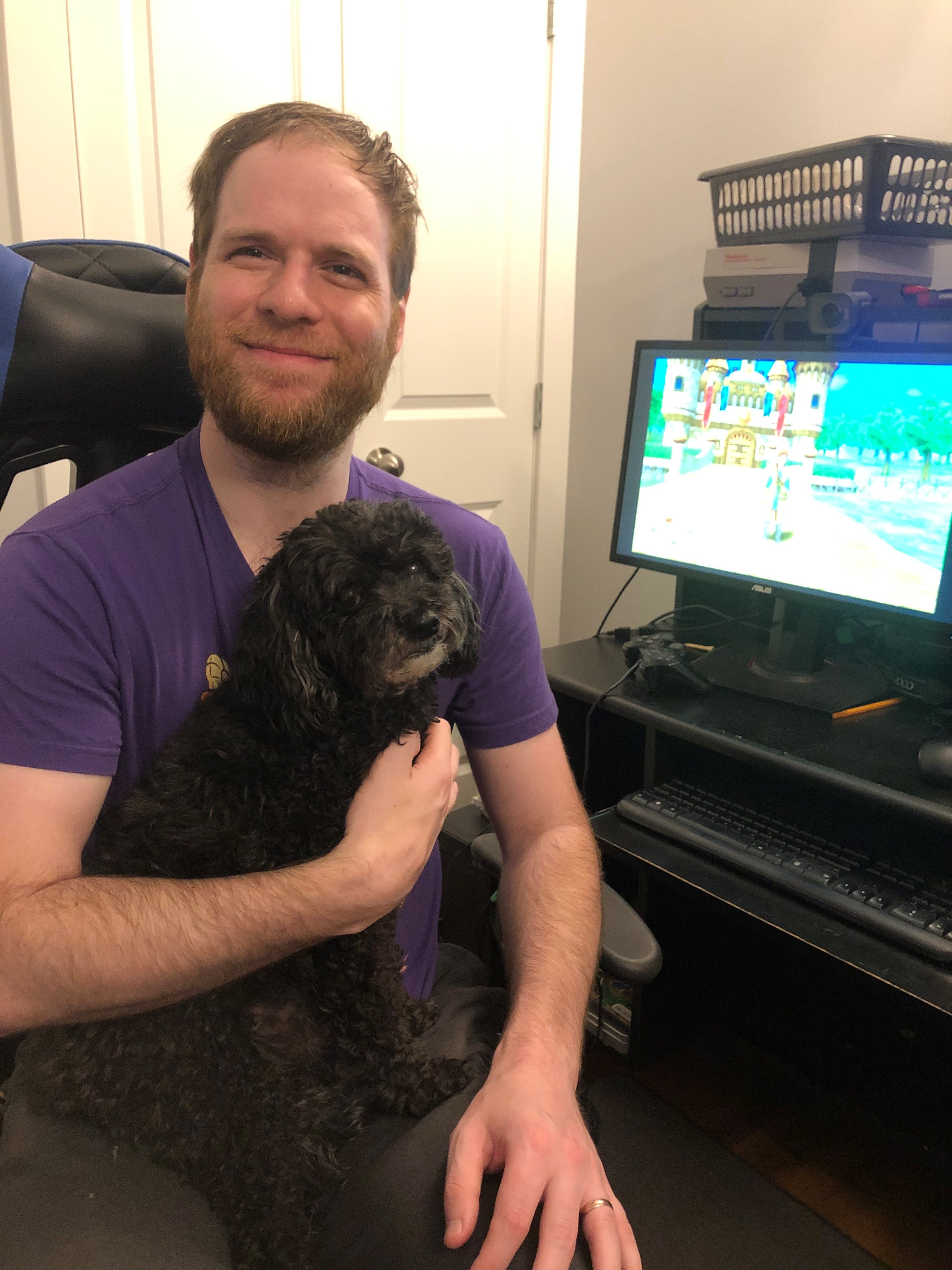 "When I first started, I had a stated goal of trying to raise $365," Matthew recalls. "The last thing I wanted to do was set a donation goal that was too ambitious and not get anywhere close to my target. In the back of mind, I was secretly hoping that in some dream world, we could raise $1,000.
"As soon as the campaign began (Feb. 19, 2021), it became clear that I had completely under-estimated the amount of support my fellow friends/viewers would provide. Within a couple of hours of the first (video) stream, the original goal of $365 had been reached."
In the days and weeks after that, Matthew continued to stream live footage on the Twitch.tv website of him working his way through Sony PlayStation's Dragon Warrior 7 – part of a series of video games dating from the mid 1980s. Dragon Warrior 7 has an infamously long storyline. Players need more than 100 hours to finish the game's main story arch, and many more hours to complete various "side quests."
"As support continued to pour in, I provided 'incentives' for people to donate," says Matthew, known on his Twitch.tv channel as MisterHomes. "I would set a donation target, with a bonus (for viewers) when that target was met. What this ultimately meant is that I would stream additional bonus content not related to the first play-through.
"Some examples of these bonus incentives included a stream where I would cook things, and another where I'd play Dragon Warrior 1 blind-folded! As these progressively crazier incentives kept getting met, it became apparent that my campaign was going to last longer than the month I originally planned."
It eventually wrapped up after 3 ½ months.
"I thank my friends from the stream (https://twitch.tv/misterhomes) from the bottom of my heart," says Matthew. "I owe everything from this campaign to them. They're the ones who encouraged me to play this game, encouraged me to run a charity event, and ultimately provided the financial support.
"I am merely the collector of donations. I do the easy part and just play video games. It is because of the generous support of my stream followers that such an impactful donation (to Lifewater) could be made. From Day 1 of my campaign, I have been completely blown away by their support."
Matthew is a Christian and a pastor's son who grew up worshipping at mostly Lutheran churches while moving from one small Saskatchewan town to another. Married and nearing completion of a Ph.D in statistics at the University of Saskatchewan in Saskatoon, he often quotes this motto: "The only time you look in your neighbour's bowl is to make sure they have enough. You don't look in your neighbour's bowl to see if you have as much as them."
"I've tried my best to incorporate that philosophy into my daily living," Matthew notes. "In particular, it's made me realize the impact a small contribution (from my perspective) can make on another's life."
At Lifewater, because a water well usually costs $5,000 to drill and will benefit an average 500 people for at least 10 years, we estimate that $1 will provide one child or adult with safe water for a year.
"The fact that $20 can completely change the lives of 20 children by giving them clean water resonates strongly with me," Matthew says. "I have advocated that perspective to my (online) viewers, and it has resonated with many of them as well."
Why did he decide to raise money for Lifewater, when there are so many other charities in Canada?
"Being a novice with charity events, it was important to me to find a good charity that people would want to donate to. Part of this means finding a charity with low overhead costs and high impact, which Lifewater has in spades."
Now that his campaign funds have been sent to Lifewater, Matthew has been delightedly telling his supporters they funded a water well in a Liberian community called Barclay Farm Q3. He'll soon be receiving photos, GPS coordinates, and other details about the well and about Barclay Farm. "I'm excited to share all of that with my Twitch.tv friends," he says.