All Lifewater Canada projects are tracked in a database custom-designed by Ideas Computer in Thunder Bay, ON. Using this database, we track key information including: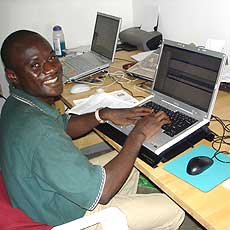 When wells were drilled and community toilets were built
When facilities were last inspected
Hand pump repair and maintenance history
Names and cell phone numbers for trained village Well Caretakers and Repair Technicians
Maintenance contract information (type, payments received, etc.
Villagers can maintain their water and sanitation facilities in any of the following ways:
Take care of them entirely by themselves
Buy the parts they need from Lifewater "at cost" and do the work themselves
Wait until their pump breaks and then contact Lifewater to repair it (and be charged a small fee for parts and labour)
Sign a flat-fee contract for the Lifewater crew to perform scheduled preventative maintenance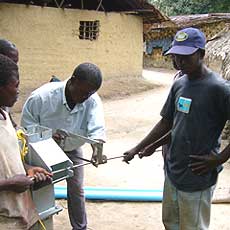 Sometimes, village-level maintenance fails and pumps sit broken or toilets become filthy and unused. Lifewater then conducts a health and hygiene workshop to ensure people understand the connection between sickness, unsafe water, and poor sanitation.
Lifewater then offers to repair their facilities but cost-recovery fees are charged.
Lifewater Canada volunteers, paying their own travel costs, periodically visit previously completed projects to observe long-term maintenance and use
Read more about our strategy